Here's how to transform a T-shirt into a bag in 2 minutes and without seams
If you have a short-sleeved t-shirt that is too old or that you no longer like, you can give it a second life. And for good reason, you can transform it into a shopping bag or a seamless bag. This guide is perfect for having something new in your wardrobe in no time!
For a casual style at a lower price, dare the D system. Thanks to this ingenious trick, you can transform your old printed t-shirts into a shopping bag or any other bag of your choice. Something to brighten up your wardrobe at a lower cost.
A t-shirt can be transformed into a seamless bag?
If you want to adopt a playful manual activity for children, why not start by making bags? An old T-shirt can be the raw material for a new bag rather than throwing it away. If this no-sew recovery technique is ideal, it's because these accessories are personalized according to your tastes and can be colored for a fancy touch! They adapt to everything in the bag and are like real ideal holdalls for your shopping or a day at work. At the supermarket, you will no longer ask for bags because this accessory is reusable, original and ecological. An old printed or striped t-shirt can do the trick for your homemade creation. If you're into fashion, these tips will enhance your style!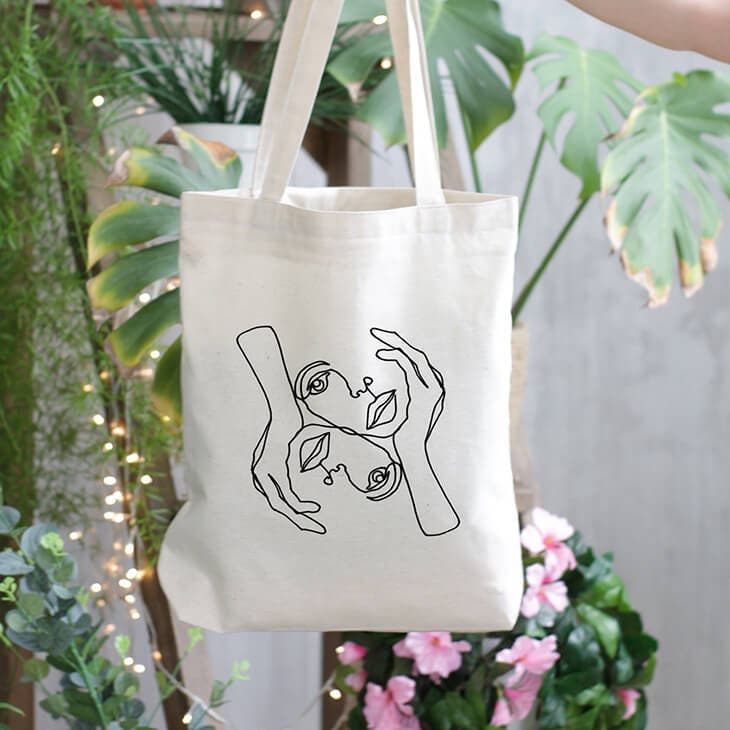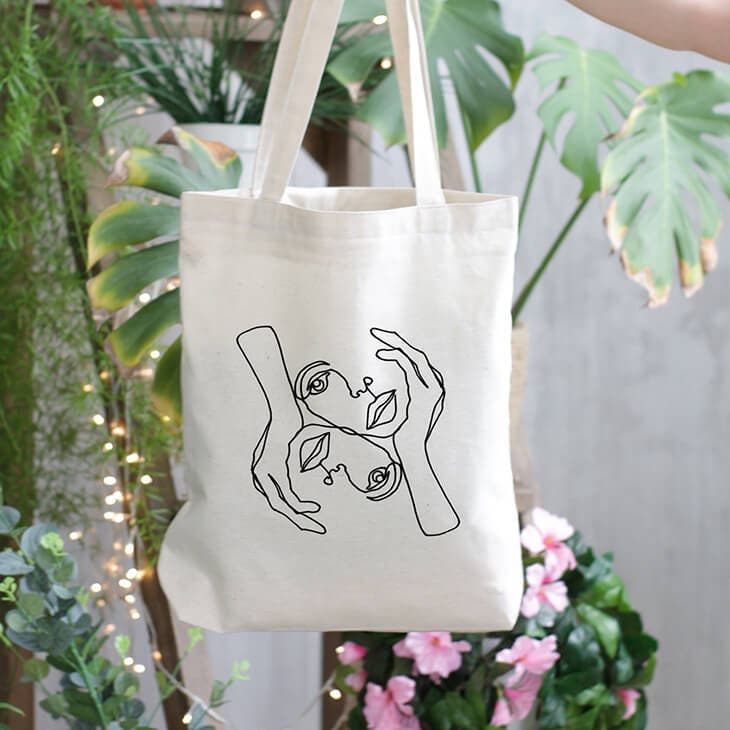 Whether it's low-cut or has a round neck, your faded or simply too old t-shirt can be transformed into a bag in no time. time and without sewing materials. This item of clothing may have sentimental value to you and you may find it difficult to get rid of it. This solution is therefore perfect to be able to wear it again, in a new form. If you are a beginner, don't worry. You don't need to fiddle with needle and thread for this System D technique that will give your garment a second life and turn it into an everyday bag. All you need is a pair of scissors and you'll be decked out with a handy accessory.
What are the steps to follow to create your original bag?
You can make one or more shopping bags yourself, essentials for shopping that can be used as a tote. To start, you will have to turn your t-shirt inside out and fold it in half. Cut the sleeves with the scissors vertically, staying away from the seam. Then cut at the neck a few centimeters from it. Scissor the bottom of the T-shirt one last time so that the cut is a straight horizontal line. Remove a strip of fabric and tie the bottom of the T-shirt like a purse. Turn the garment inside out and the bag is ready to be worn.
You can also make a fringed bag with this method
If you want to adopt a more bohemian look, this tutorial is perfect. It is based on the same method with one exception for a more relaxed style suitable for summer.
1- Make a fringe bag
To create this accessory, follow the first two steps of the tutorial because they are identical. You can cut the neckline according to the shape you want. With a marker, determine the desired depth of your bag. Then, using the scissors, cut the fringes from the bottom of the T-shirt to the bottom of your bag. Tie a knot with each pair of fringes. To completely seal your accessory, tie the third fringe with the pair so that there are no more holes. You can make this bag with a men's t-shirt or basic tops. Available in all colors, they can be original personalized gifts to offer.
Find the details of the making of a seamless bag, whether on the stock exchange or to fringe with the next video
341279
You will understand, you can give a second life to your old t-shirts and make it even more beautiful. These everyday bags are ideal for brightening up a casual outfit!
Read also 341279 How to remove a screw whose head is damaged? The thing to know